OxygenOS is one of the most popular Custom Android skin for stock Android-like experience made by OnePlus. So, get ready to experience the best of OnePlus on your Realme device with
OxygenOS theme for all Realme devices
running Realme UI or ColorOS.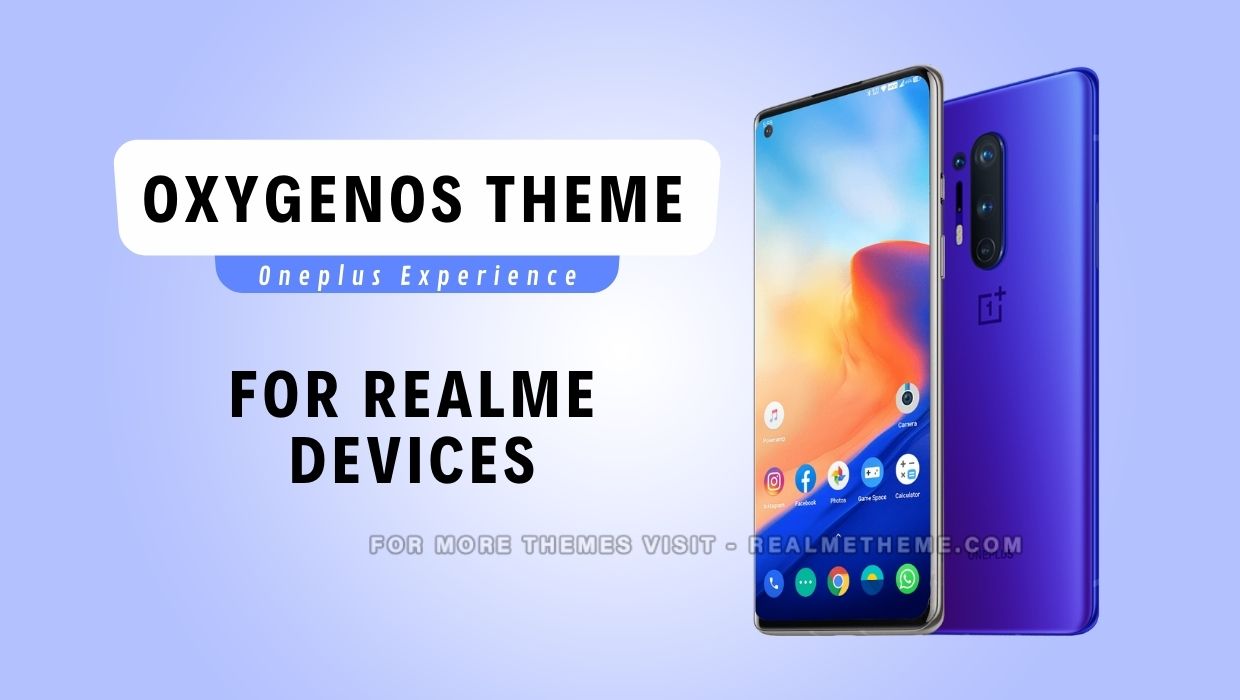 OxygenOS is known for its best flawless experience on OnePlus devices as compare to any other Operating System. In terms of looks and features, it has a neck to neck competition with Stock Android. Though it provides some personalization options which are not available even in Stock Android. With this OxygenOS Realme theme, you can experience the same look on your Realme devices and feel like a premium OnePlus device.
The OxygenOS theme consists of OxygenOS icon pack, new OnePlus wallpapers, new Settings, new status bar icons, and a new notification panel. This theme is customized to give you the best OxygenOS setup on your device by modifying almost all the possible elements. If you are a Themer who loves personalizing devices, then here is a great Realme Theme to be tried out. OxygenOS theme gives you the OnePlus device appearence with the cleanest and minimal setup which looks better as compared to any version of ColorOS.
If you are looking for a theme for a long term daily usage, then your search ends here. Download OxygenOS Theme for your Realme Devices running ColorOS or Realme UI and feel like a Premium OnePlus device for absolutely free.
Preview of OxygenOS Theme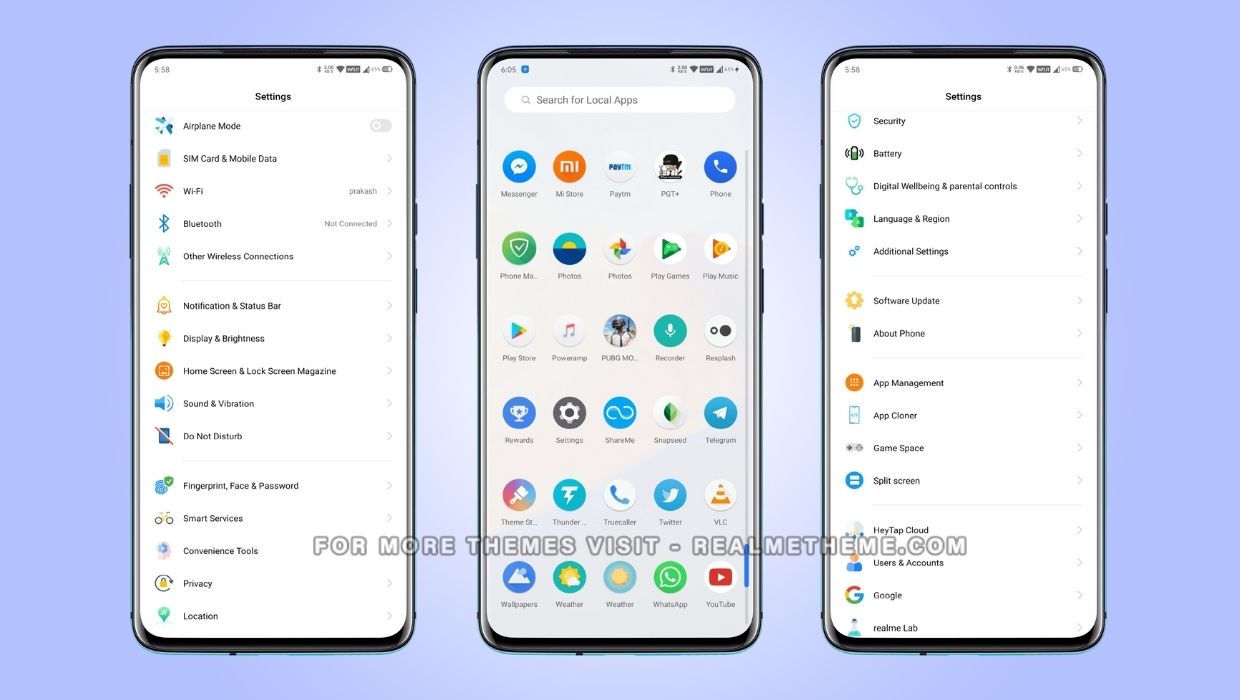 About Xperia UI Realme Theme –
Theme Name : oxy10 v2
Credits : Prakash
Compatibility : Realme UI, ColorOS 7
Theme Size : 22.6 MB
Download Link
Installation Guide for OxygenOS Realme Theme –
This tutorial will help you in installing Xperia theme on your devices without any error. So, follow the guide carefully and enjoy the Xperia theme on your Realme Devices.
Download the Theme file in your device.
Open your file manager and delete the ColorOS folder.
Now go to home, long press on Theme Store app and select App info.
Force Stop the App and select storage usage and then clean the app data.
Now open file manager and locate the Theme. Extract the theme zip file.
Open the folder and tap on theme file.
Now tap on Try me button.
The Theme is applied here but it will not remain for a long time. So, follow the below steps to permanently apply this theme –
Open your file manager and again delete the ColorOS folder.
Open Theme Store app and tap on Agree buttton.
In the search bar, search for a theme – "night under the tree".
Download the first theme appear in the search.
Do not apply the Theme. Just go back to home and restart your device.
Now the theme has been successfully applied. Enjoy the OxygenOS look and feel on your Realme device.